Inherent Vice
on January 9. They were created for online use only.
Each poster features a specific character in Inherent Vice.
The posters were designed by BLT Communications, LLC, an advertising agency located in Hollywood, CA. BLT also designed the Inherent Vice billboard art seen here and here.
Steven Chorney was the artist. His artwork won three Clio awards in 2015 (1 Grand, 2 Gold). Working in Hollywood, Mr. Chorney (b. 1951) has been doing illustrations since the 1970s.
When I asked Steve, by email, about his contribution to the artwork, he diplomatically responded: "no one person can claim credit. It was due to the combined efforts of some very talented people. I am happy to have been a part of it."
He subsequently followed up, messaging to me….
"Thank you very much for wanting to include any thoughts or observations regarding my involvement with the Inherent Vice posters. It was a very involved project to be sure. All the character posters, the main Key art poster, the billboard art, several internet illustrations and also a film magazine cover in the UK. And that is not even counting all the preliminary concept sketches and several additional illustrations that in the end, were never used. This project was monumental…no one artist could have possibly done it alone! It was indeed a "team" of skilled artists that threw in together in order to make it happen. I can honestly say I was really happy to have been part of it because I am not sure we will see anything quite like it again!!"
Looking at his past work, you can get a good idea of his contribution to the "Inherent Vice" posters.
Enjoy!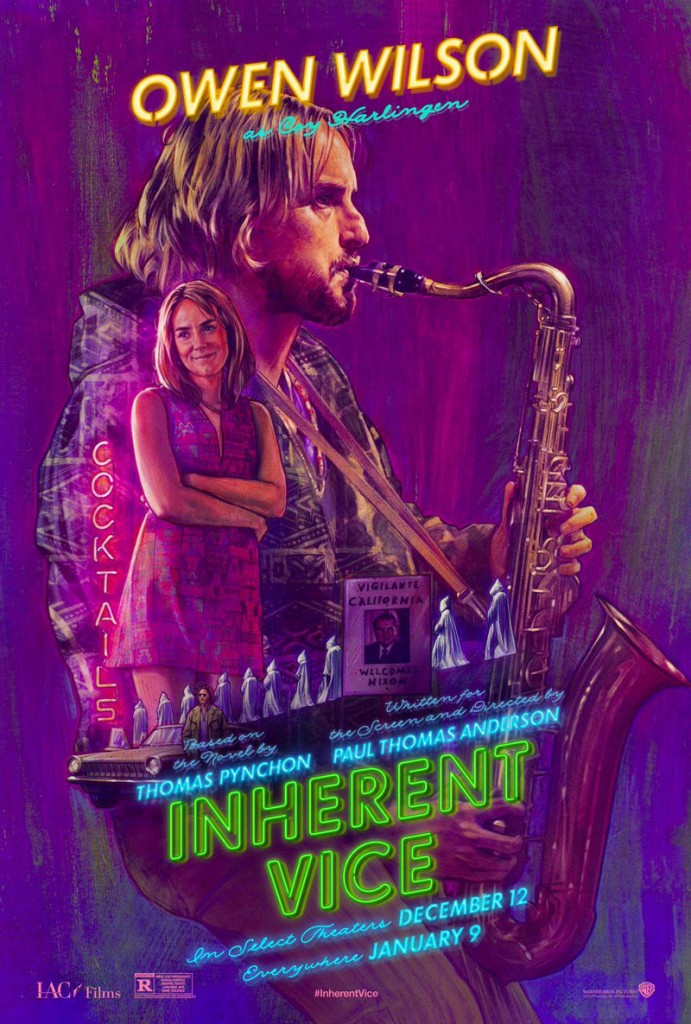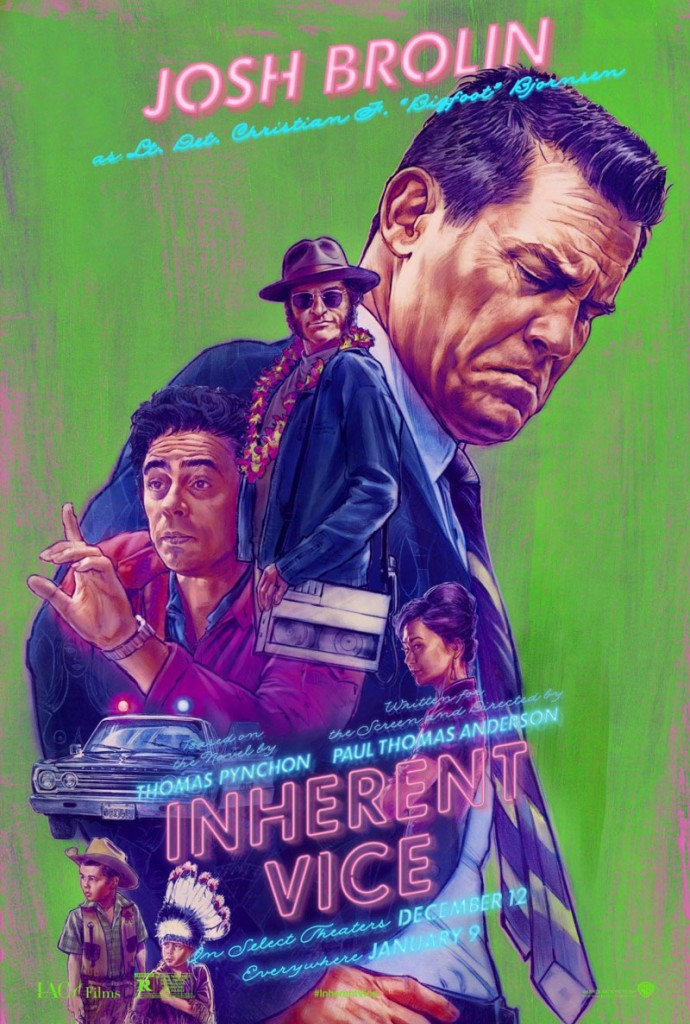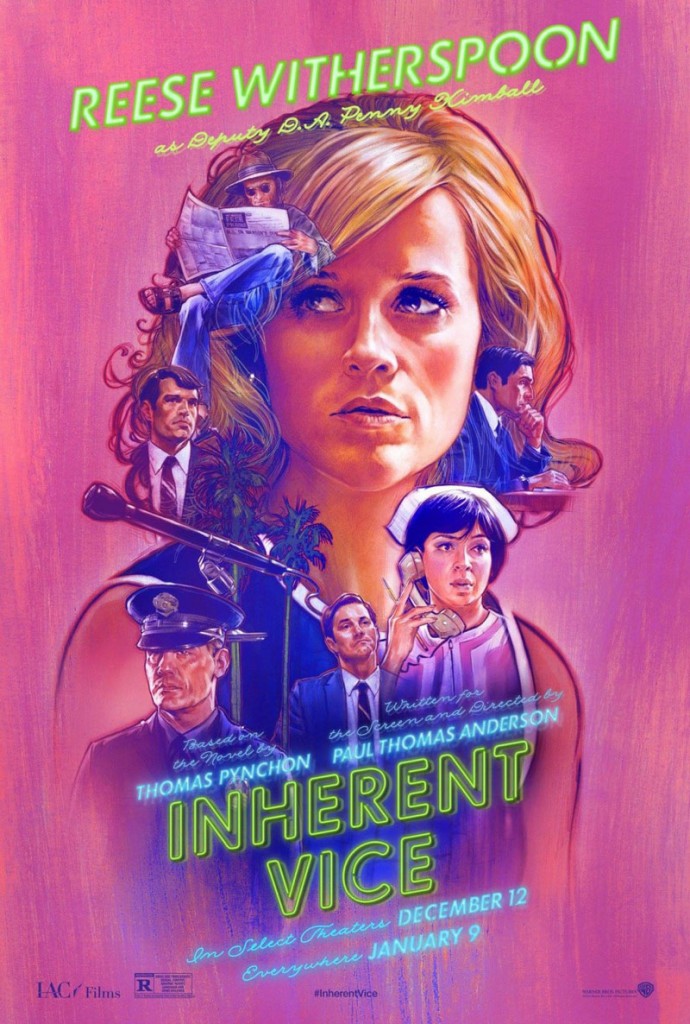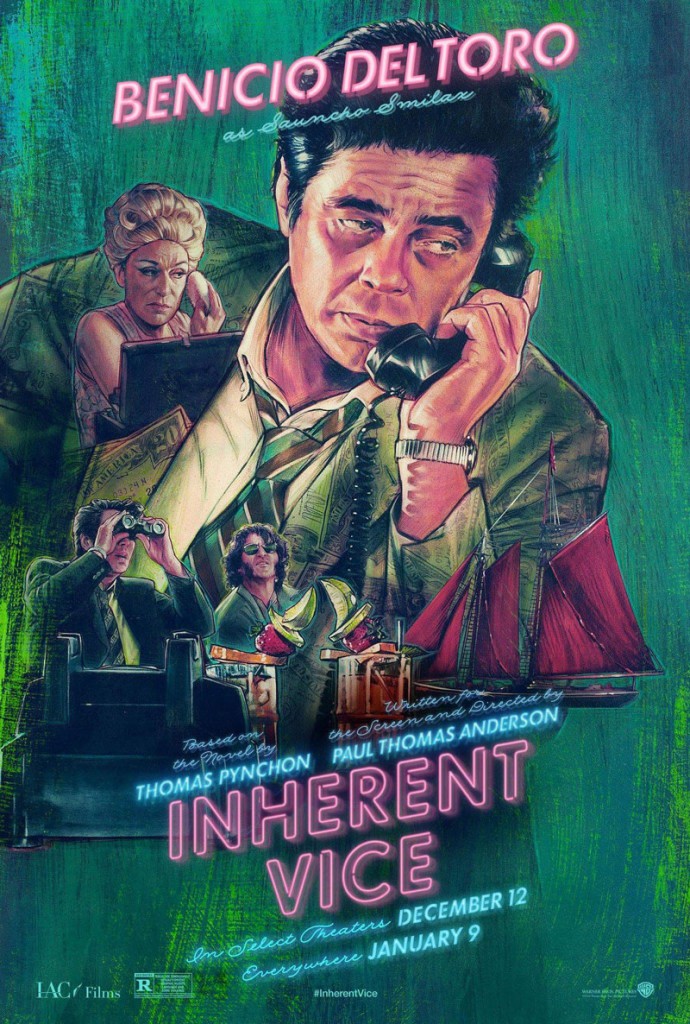 Warner Bros. released a collection character-focused posters in advance of the general theatrical release of