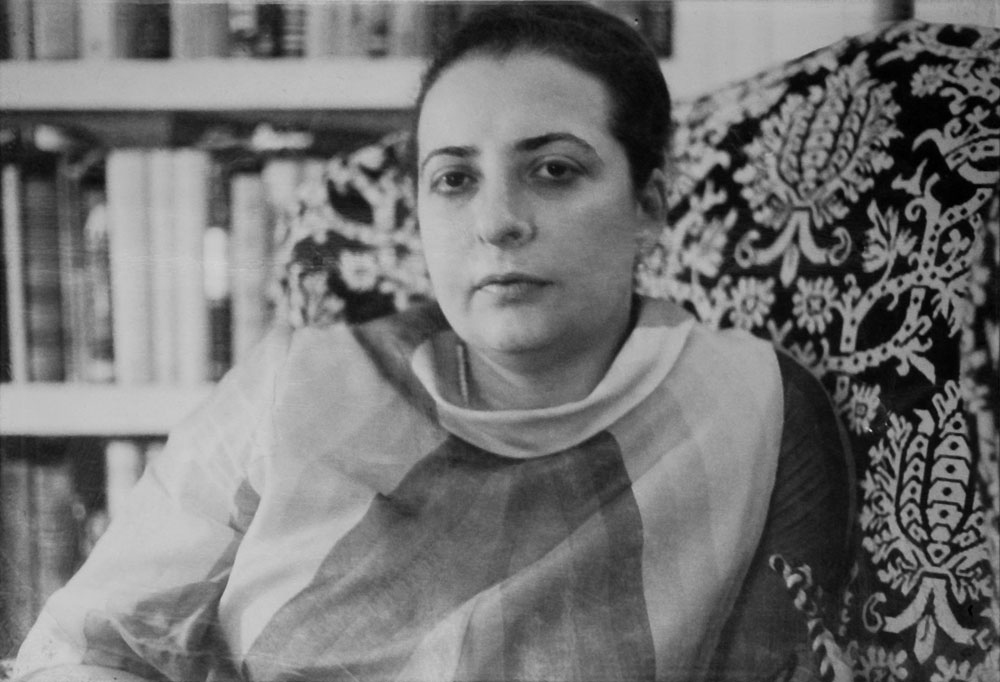 Epic Agent: The Great Candida Donadio
by Karen Hudes
This profile first appeared in Tin House (Volume 6, Number 4), Summer 2005.
Candida Donadio was the most powerful, gifted, and beloved literary agent of her generation. She was the sixties maverick who discovered Joseph Heller and Thomas Pynchon, Philip Roth and William Gaddis. Her list of clients glittered with such writers as Mario Puzo, Robert Stone, and John Cheever.
"She had an unerring instinct for offbeat talent," says Robert Gottlieb, the former editor in chief of Alfred A. Knopf and The New Yorker, and the editor of Catch-22 — the book that made the careers of Heller, Donadio, and himself.
This luminary of the publishing world possessed not only an eye for genius, but also magnetism and warmth. "If she acknowledged your existence, it was like you were knighted," says Juris Jurjevics, the publisher of Soho Press who was married to one of Donadio's clients, the late Laurie Colwin.
Donadio was born on October 22, 1929 — a date that may or may not have factored into the naming of Catch-22, depending on whom you believe. Her lovely, Pynchonesque name (pronounced "CAN-dida," meaning white or pure) made news beyond the literary scene in 1998 when it appeared in a New York Times article regarding a donation to the Pierpont Morgan Library — a collection of more than 120 letters from Pynchon to Donadio, which she had sold to a private collector in 1984. Pynchon's lawyer took immediate action, ensuring that the letters not be made public until the author's death.
Donadio's sale of the letters came in the aftermath of a messy professional separation between her and Pynchon, and may speak to the volatility of her character.
"People tell a lot of contradictory stories about Candida, and they're all true," says Neil Olson, who began as her assistant in 1987 and is now the head of the agency Donadio & Olson. "I think her true nature really was a shy, self-doubting, very smart, very sharp person who was capable of having these operatic explosions into this figure who carried on and pulled her hair and shouted other people down… But these explosions were very seldom directed at anybody, they were just going on inside of her."
Donadio was short and round, wearing her black hair in a severe bun. Most distinctive were her beautiful, dark, and deeply expressive brown eyes.
"She looked like a creature from a Roman fresco," says Robert Stone, her client for more than thirty years.
By numerous accounts, Donadio could be frank and forthright, as well as an embellisher of tales. She had a rich, low voice and bawdy sense of humor, flavoring her conversation with both Yiddish slang and Sicilian hand gestures. Yet she was intensely private and, like Pynchon, disliked being photographed or interviewed.
Like many of her contemporaries, Donadio was fond of martinis at lunch and scotch after work. She was also a heavy smoker. While deliberating over business, she'd take a few drags off one cigarette before stubbing it out and lighting the next. She could often be seen at the Italian Pavilion, now Michael's, where she held a regular table.
When Olson arrived, the agency was housed in a brownstone facing the back of the Chelsea Hotel. "You could hear the opera singers, hear people screaming, throwing glass," he says. There were two cats and a working fireplace, and electricity that always went out. Donadio would toss notes to him from her mezzanine office, letting them waft down into his hands. "Like Juliet," he says.
"She acted spectacular, but she was modest," says Corlies "Cork" Smith, Pynchon's first editor and a longtime friend of Donadio. He adds, "She had more synonyms for excrement than anyone you'd ever run across."
Among her many colorful expressions: "I thought my navel would unscrew and my ass would fall off." So remembers Harriet Wasserman, who was a secretary at Herb Jaffe Associates in 1958 when she befriended Donadio, and who later worked as her assistant. Wasserman went on to become a high-powered agent herself, representing Saul Bellow, Reynolds Price, and Ruth Prawer Jhabvala.
She recalls her mentor pronouncing her name, "Candida Donadio, a pure gift of God."
[Read more…]