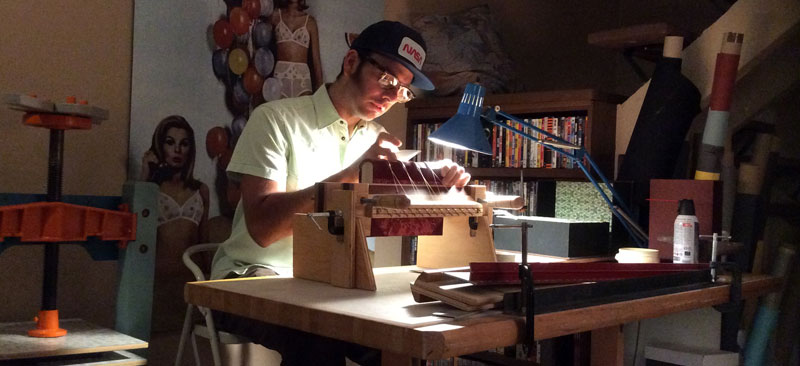 Andrew Boese is Pynchon fan and collector who in 2016 gained some notoriety by publishing, via his Optics Press, The "C" Section, a lovely hand-bound edition of the collected unpublished works of Thomas Pynchon. As Andrew writes on the website, he created Optics Press to produce high-end, extremely low-run prints of rare, unpublished, and unique works of art. Each volume is designed using only the highest quality materials, with one or two titles released annually, cased and numbered.
Tell me a bit about yourself, what your life journey looks like, and the Optics Press.
Andrew: I grew up in a printing family. Combine that with my love of reading and it was a natural progression into bookbinding. My favorite books to collect have always been limited and fine press editions. Stuff like George Macy's Limited Editions Club really opened my eyes to how much book design, printing, and binding can go into enhancing the reading experience. Even though there's a bunch of presses out there doing incredible work, I noticed that there was a niche of work that I'd like to see in a fine press edition that wasn't being explored. There's always been a healthy availability of classic works of literature and there's some incredible work being done currently in the Sci-Fi/horror genres but there's still so much out there that's at risk of being lost to time, dust, and decay. I started The Optics Press as an excuse to make books that for whatever reason don't exist that I want in my own collection. I make a handful of copies to sell at cost on the chance that there's other collectors out there that feel the same way I do.
Are you a collector of Pynchon, a fan of his work, or both? If so, when did you get interested Pynchon and how do you interact with the community of Pynchon fans?
[Read more…]